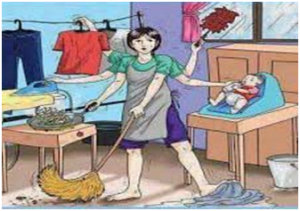 There is no denying the fact that perhaps in the whole world the Brahma Kumaris is the only organization which is run and managed on such an international scale by the women of the organization. It becomes more significant when one notes that since its inception in 1936-37, when women in the country had a very sad state of position in the society and family, the charge of the management of this spiritual organization was actively given to women and it has been the Dadis and the senior sisters, of course with the positive and constructive support from the brothers, who have looked to the growth and development of the Brahma Kumaris across the world in more than 135 countries.
In the year 1986, when the UNO declared it the Year of the Women, the Brahma Kumaris under the Rajyoga Education & Research Foundation established their Women Wing to pay a focused attention to the solution of certain problems relating to women in the society as also to enlighten them spiritually and pave the way for the whole family's emancipation through value-based and qualitative living. The present Chairperson of the Wing is Rajyogini B.K. Chakradhari (Delhi), while BK Dr. Savita (Shantivan) is the HQ Coordinator.
Every year in the month of June/ July a Women Conference is organized at the Brahma Kumaris HQ at Mount Abu. In this conference about a thousand participants take part representing various women organizations and professions from India and Nepal. The representation is very wide spread as doctors, professors and teachers, managers of various organizations, advocates, judges, administrators, and engineers constitute the groups of participants in these conferences. It has often been realised that these participants after the conference and at their places play the role of a mouth-piece of the Brahma Kumaris and the social services being conducted by them.